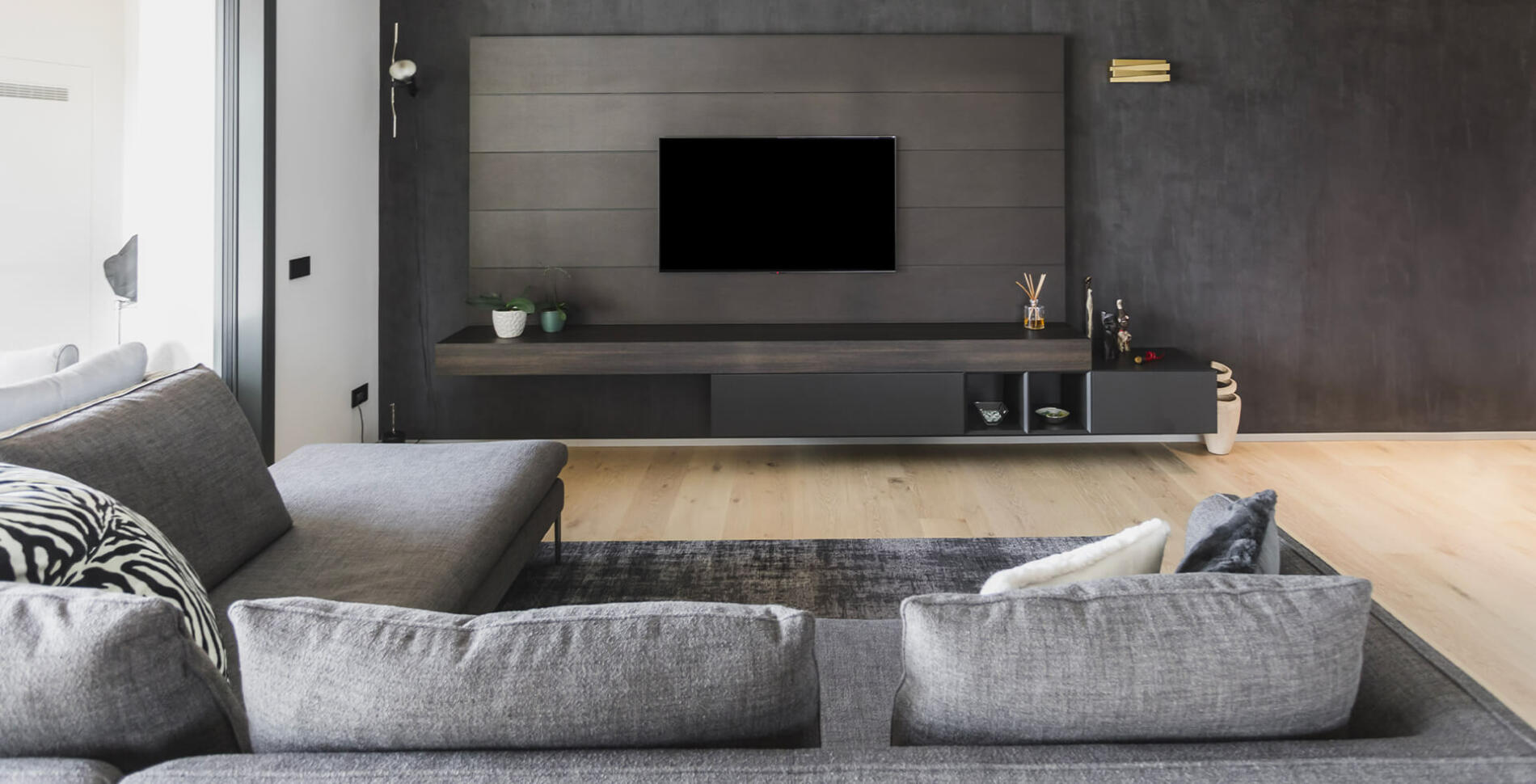 Noir vibes
This apartment is a balance of aesthetics and perception, where intense colors create an environment of great character, without forgetting, however, to elegantly welcome those who live there.
In fact, we followed this project for a client who loves dark and bold colors. These tones, wisely used in the furnishings, manage to give the rooms a sophisticated, welcoming and intimate look.
Let our professionals guide you in designing tailored spaces.
Let's start a project together